Explosion-Proof Pressure Test Box
Explosion-proof pressure test box(PTB) is a pressure test equipment for injection of different media such as clean water and oil. It has firm structure, strong impact resistance and wide pressure test range to meet high pressure test application in many industry.
Our PTB uses water and hydraulic oil as test medium, it is available to do pressure and temperature test for various pressure vessels, pipelines, valves, downhole tools, cylinder, etc. As a kind of custom-making industrial product, our pressure testbays have been served in chemical industry, construction, plumbing, petroleum, coal, smelting, shipbuilding and other industries.
Product Manual download
Share to
Main features of the equipment:
Control panel of pressurization unit adopt modular design, operation process is clear;
Equipment has the function of boosting hydraulic oil, clean water andnitrogen;
Having automation functions of digital remote control, real-time data display,monitoring, generating experimental reports, historical data query, etc;
High strength protective wallis made of steel plate, bulletproof fiber, interlayer and other comprehensive materials; The thickness reach 66-70mm, and also is customized. Equipped with high-strength pressure test protection cabin, which can carry out explosion-proof safety prevention and control of high-pressure pressure test;
Remote PTZ video monitoring system to observe the site conditions and safety;
Compressed air unit and pressure test unit are designed separately, which is convenient to use;
Stainless steel 316L components, good pressure performance and matching performance;
Install the necessary safety valves and pressure control elements.
1. Pressurization equipment & Central control system
Max working pressure: 15000 Psi
Working voltage: 220V 50Hz
Working medium: Water & Oil
Outlet connection size:
Water high pressure outlet: G1/4-60°
Water inlet: NPT1/2"
Oil high pressure outlet: G1/4-60°
Oil inlet: NPT1/2"
Drive air interface: NPT1/2"
Hydraulic outlets A and B: NPT3/8"
Cylinder outlet A and B: φ8mm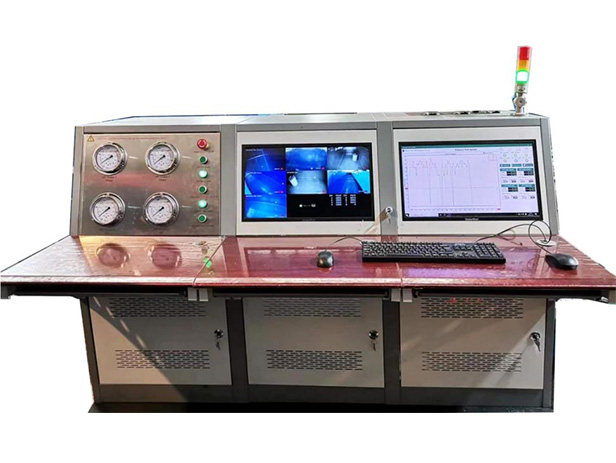 2. Liquid Storage
Volume: 1000L water & 200L oil
Material: 304 stainless steel
Outlet connection size:
2 * NPT1/2(f) oil outlets
2 * NPT1/2 (f) water outlets
Return oil filtration: 10 μm
Outlet filtration: 40 μm
Size: 1400*1400*1000mm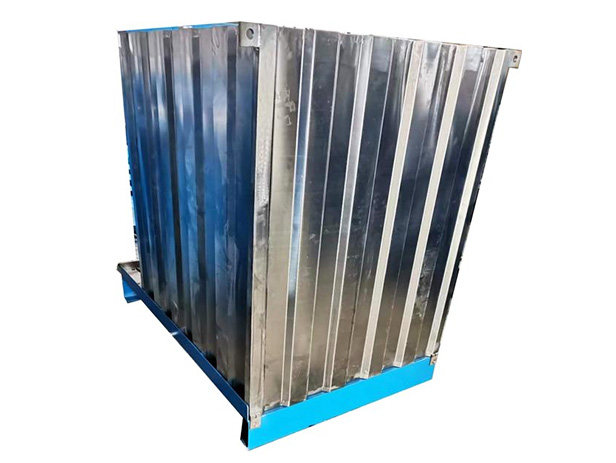 3. Pressure Test Box
Size: 15m *2m *1.5m (single box size: 3m*2m*1.5m)
Weight: 14T (single box weight: 2.8T)
Number of cameras: 7 adjustable cameras with night vision function
Lighting: 24V 25W led, quantity: 5
Door opening mode: hydraulic cylinder telescopic opening
Door opening direction: upper door opening (angle greater than 90 °)
Working pressure: 15000psi
Details