Product Overview
The integrated grease injection skid is a set of high-viscosity grease injection systems produced by Chongqing Weiyun Technology Development Co., Ltd. for customers. The equipment uses compressed air as the power source to inject grease at high pressure and quickly to meet the requirements of sealing operations.
Equipment Features
The control panel of the booster unit adopts a modular design, and the operation process is clear at a glance.
The organic combination of a manual book and pneumatic pump can realize different injection function requirements.
The corrosion operation of the stainless steel operation panel can keep outdoor use in harsh environments for a long time.
The equipment is a closed structure, which can better protect the equipment components.
Design Flow Chart
Before use, connect the driving air pipeline, grease injection pipeline, etc., and the operation requirements can be realized through simple operations. The principle is shown in the following figure: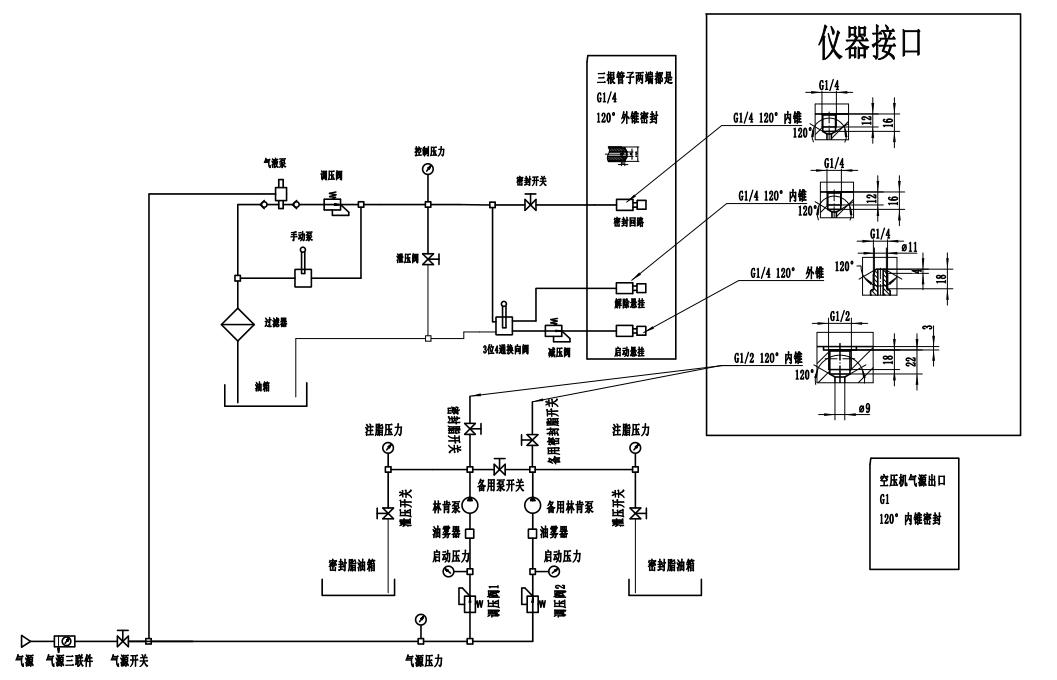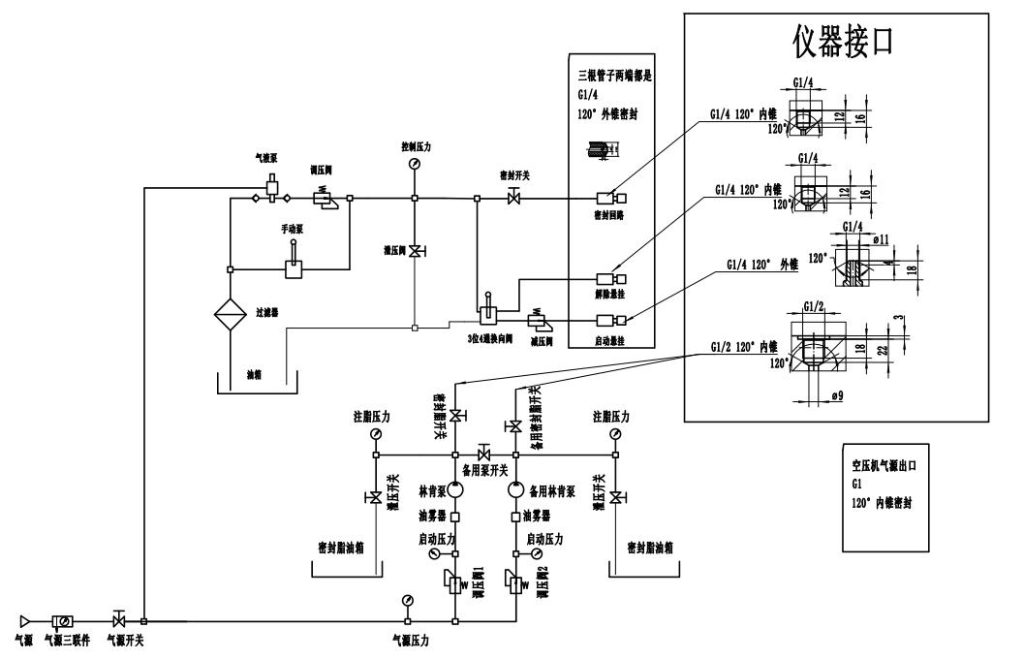 System Technical Parameters
Medium: Grease;
Grease pump maximum output pressure: 70Mpa
Maximum output pressure of manual pump: 70Mpa
Maximum operating pressure of driving air: 1Mpa
Fuel tank volume: 270L
Dimensions: 1920L×1200W×1800H
Empty weight: 1010KG