7 Sets of Wingoil Chemical Injection Pump Skids Was Delivered to Thailand
Wingoil is a professional manufacturer of high-pressure equipment and flows control solution providers in the oil & gas indu.
Pressure Testing Equipment Manufacturer produced by WINGOIL is very popular in the market. pump skids manufacturers are in line with stringent quality standards. The price is more favorable than other products in the industry and the cost performance is relatively high.WINGOIL runs a comprehensive product safety and risk management system. This enables us to standardize production in multiple aspects such as management concepts, management contents, and management methods. All these contribute to the rapid development of our company.
On April 15, 2020, Chongqing Weiyun Technology Development Co., Ltd successfully delivered seven sets of Chemical Injection Pump Skid to an Oil & Gas service customer in Thailand. These pump skids will be used as an injection of chemical reagents such as biocide, corrosion inhibitors, hypochlorite, etc, in the oilfield operations. These seven Chemical Injection Pump Skid adopts a dual pump system, one for working and the other one for standby, to ensure the continuity and stability of on-site operations and reduce downtime, thus ensuring the smooth production of oil & gas.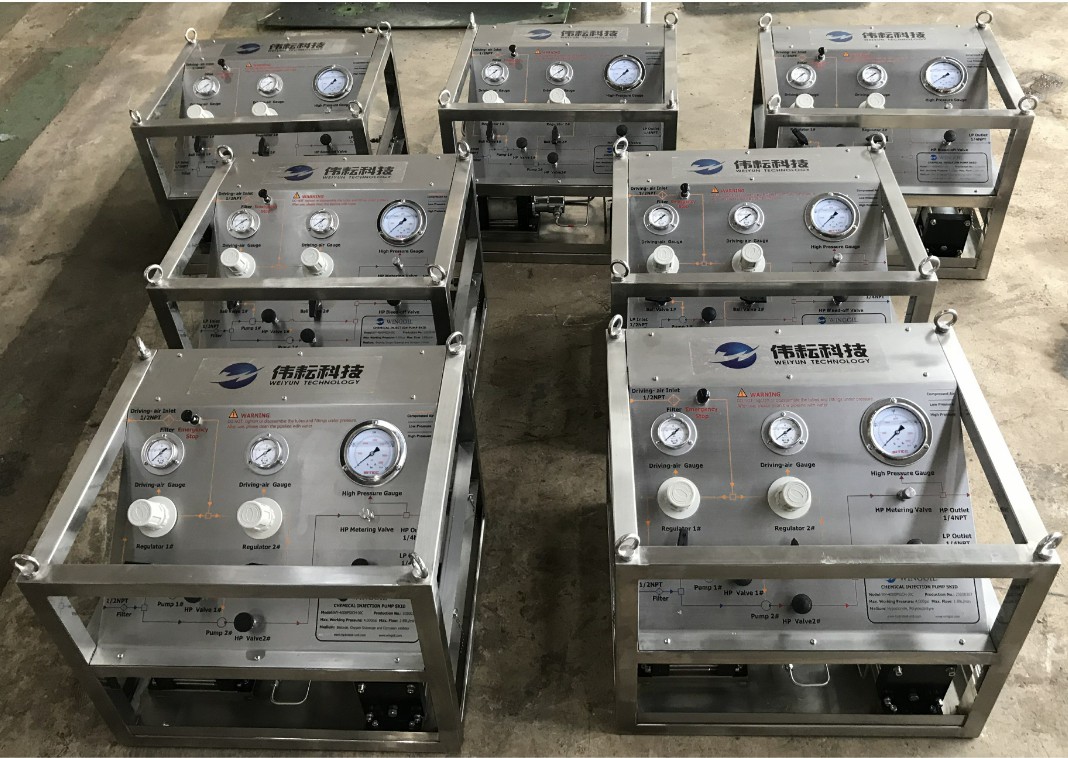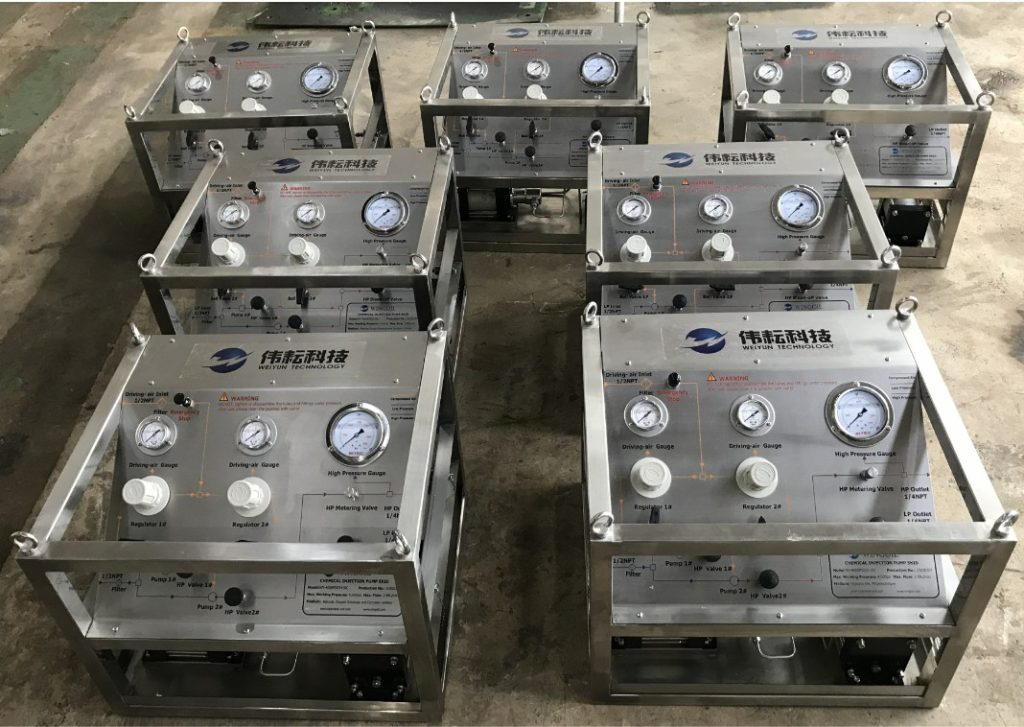 Wingoil has established strict product development and service management system and has achieved ISO international quality system certification. Wingoil is dedicated to independent research & development and continuous innovation and has obtained a number of patent certificates related to pressure testing and flow equipment. The Thai Customer is a leading Oil & Gas service company in Thailand and Asia Pacific area specializing in Well Unloading and Well Enhancement. 
Located in Chongqing, China, Chongqing Weiyun Technology Development Co., Ltd. (WINGOIL) is a professional manufacturer of high-pressure and flow control solutions equipment for the oil and gas industry. Wingoil has research and development, design, and manufacturing technology for special equipment in the field of oil and gas exploration and development, and provides a full range of technical services. The cooperation between the two parties will help to further consolidate the markets in the oil and gas industry in Thailand and the Asia-Pacific region, and promote the further development of the businesses of both parties.
Please contact us, and we will be happy to develop a customized solution for you.