Company Profile
Wingoil is a professional manufacturer of high-pressure equipment and flows control solution providers in the oil & gas industry.
Located in Chongqing, China, Chongqing Weiyun Technology Development Co., Ltd. (WINGOIL) is a professional manufacturer of high pressure and flow control equipment for the oil and gas industry. Wingoil has research and development, design, and manufacturing technology for special equipment in the field of oil and gas exploration and development, and provides a full range of technical services.
With years of experience in equipment R&D and manufacturing, as well as in technical solutions, Wingoil provides customers with one-to-one customized products and services based on actual customer needs. Wingoil supplied products to the world's leading oil and gas companies such as PetroChina, Sinopec, CNOOC, Shell, Mobil and Chevron, etc,.
Wingoil's high-pressure and flow control equipment includes a large-volume pressure test machine, downhole tools, chemical injection skid, mobile container pressure test system, portable hydraulic pressure test unit, vehicle-mounted pressure test system, etc. Wingoil not only gets the recognition of customers but also works with customers to achieve success and win-win. Wingoil's professional field service team can provide customers with wellhead sealing tests, dissolvable fracturing bridge plugs, oil casing thread helium gas seal detection, and other services.
Wingoil has established strict product development and service management system and has achieved ISO international quality system certification. Wingoil is dedicated to independent research & development and continuous innovation and has obtained a number of patent certificates related to pressure testing and flow equipment.
Please contact us, and we will be happy to develop a customized solution for you.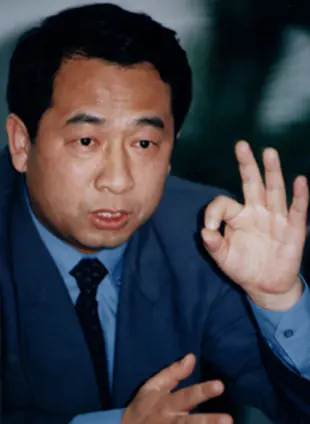 Company Founder
Li Jixiong, the founder of Chongqing Weiyun Technology Development Co., Ltd (Wingoil), has worked in the oil & gas industry for more than 40 years. His experience covers drilling, logging, downhole operations, etc. He received professional training from Schlumberger and Western Atlas and used to lead teams to Moscow and Siberia to work with the people from Yukos Oil and Slavneft Oil. His team also provided technical services to companies such as Texaco, Enron and Shell.
In 2010, Li Jixiong founded the company of Wingoil and currently serves as the company's president. With his professional experience and expertise, LiJixiong is leading Wingoil to striving to be the first-choice global supplier of high pressure and flow control equipment for the oil and gas industry.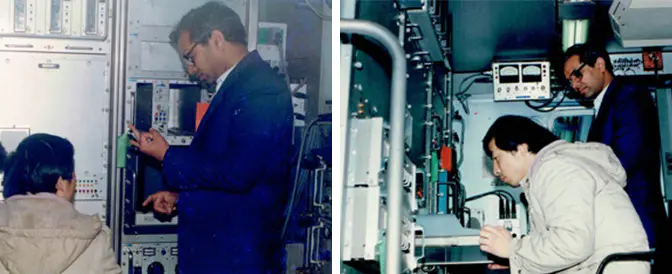 In 1989, Li Jixiong received training in electrical engineering at Schlumberger.
In 1989 EPS, Taking photos with the General Manager and his wife at the Schlumberger EPS welcome reception in Paris.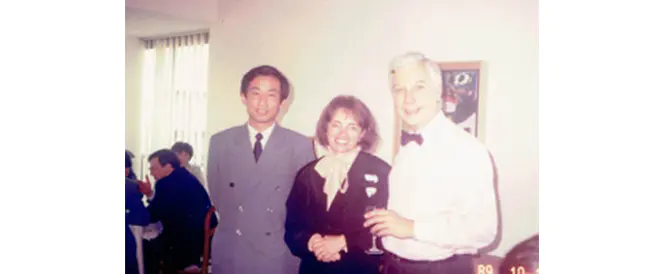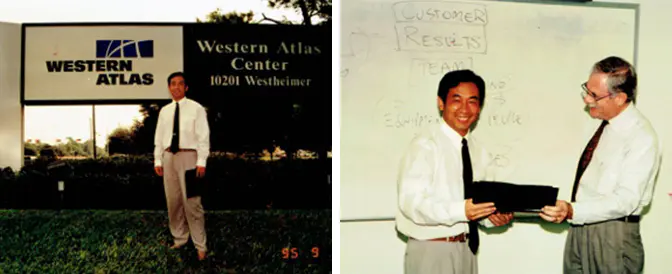 ln September 1995, Li Jixiong received operation engineer training at Western Atlas in Houston. ln the picture, Mr. Kashasha, vice-president, presented him with a diploma.
1995 Dallas
He and the Western Atlas engineer checked the Eclips logging facility in Dallas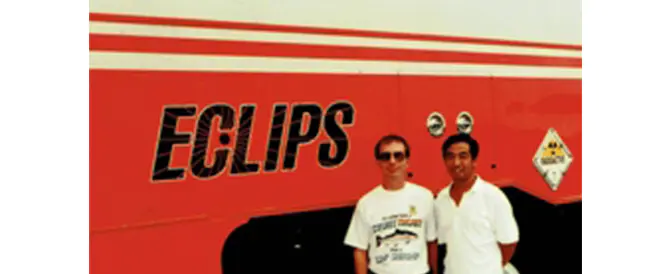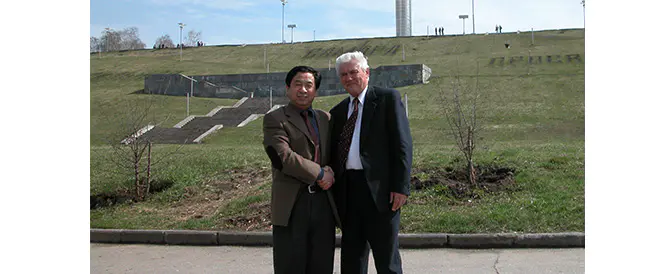 In 2001, he went to Russia for a technical inspection.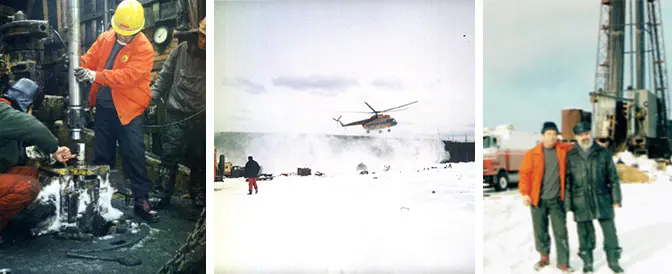 In 2002, he led a team to conduct logging operations in Western Siberia. The helicopter transported Chinese technicians to the well site.
In 2003, he reported the logging results for Yukosoil leaders and experts in West Siberia, Russia.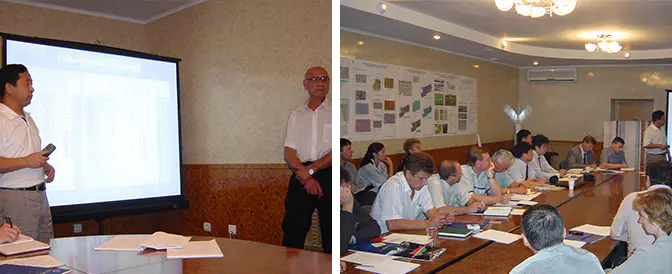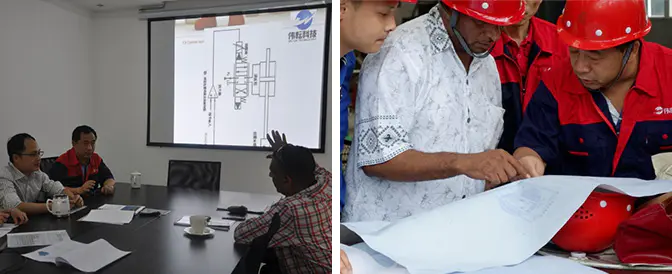 He was discussing technical solutions with the Oman customer.
In 2017, he met with customers at the 41st IPAConvention & Exhibition.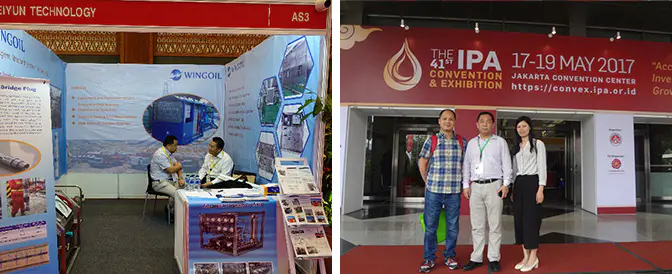 Wingoil History
| | |
| --- | --- |
| July 2010 | Wingoil was established |
| October 2010 | Wingoil became an authorized distributor of Maximator products. |
| December 2010 | Wingoil's first Vehicle-mounted Test Equipment was delivered to CNPC Petrol China. |
| December 2010 | Wingoil's hydrostatic test skid was delivered to sinopec. |
| October 2011 | Wingoil's first BOP Pressure Test Skid was put into use by Shell; |
| March 2012 | Wingoil's first set of No Die Hydraulic Power Tong was exported to Turkmenistan |
| May 2013 | Wingoil's first Helium Leak Detection Equipment was delivered to PetroChina. |
| August 2013 | Wingoil's second BOP Pressure Test Skid was put into use by Shell. |
| August 2014 | Wingoil's pressure test equipment began to be sold to the Southeast Asian market; |
| March 2015 | Wingoil's products were delivered to Mobil Malaysia. |
| June 2015 | Wingoil moved to new facilities to expand its production capacity. |
| August 2015 | Wingoil's products were delivered to Shell Philippines. |
| October 2015 | Wingoil's products began to be sold to the South African market. |
| November 2015 | Wingoil's products began to be sold to the US market. |
| May 2016 | Wingoil's Dissolvable Bridge Plugs were put into use by CNPC; |
| July 2016 | Wingoil's products began to be sold to the Norwegian market. |
| August 2016 | Wingoil's products began to be sold to the German market. |
| October 2016 | Wingoil's products began to be sold to the Iraqi market. |
| March 2017 | Wingoil's products were sold to Indonesia. |
| May 2017 | Wingoil participated in the 41st IPA Convention & Exhibition to showcase its products. |
| August 2017 | Wingoil's products began to be sold to the Australian market. |
| November 2017 | Wingoil's Dissolvable Bridge Plugs were put into use by Sinopec; |
| May 2018 | Wingoil's products began to enter the South American market. |
| June 2018 | Wingoil's Dissolvable Bridge Plugs were put into use by Schlumberger; |
| March 2019 | Wingoil began to provide the technical service of bridge plug hydraulic plugging tools for Halliburton. |
| July 2019 | Wingoil's products were delivered to Chevron Russan. |
| March 2020 | The 1st generation full metal dissolvable plug was developed successfully. |
| May 2022 | The pressure testbay box has been used for overseas clients from Nigeria and America. |
| Aug 2022 | Start exporting dissolvable frac plug as bulk orders. |