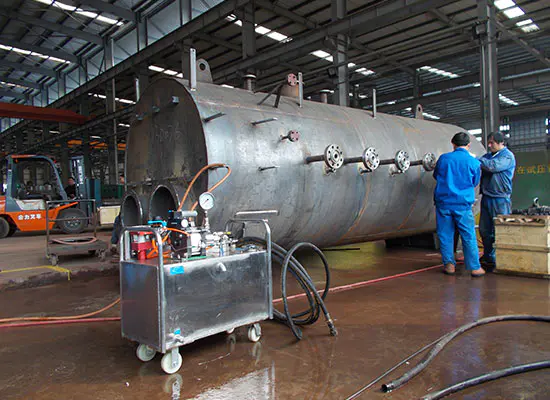 Overview:
Pressure testing is required before delivery of separators, heat exchangers, pressure vessels, and oil and gas fields for high-pressure, large-container equipment. Portable test equipment is particularly suitable because such equipment is generally bulky and difficult to transport.
WY-300W-BJ0 portable hydraulic test pump is mainly used for hydraustatic test of outdoor, large workshops and large equipment to achieve the function of detecting the sealing performance of the workpiece. The system is designed for a maximum output pressure of up to 300 bar and a maximum flow of up to 18.14L/min; It is suitable for different working environments and usage requirements, convenient for transportation, and the equipment is equipped with accessories such as transfer casters and handrails. The booster pump and the valve are connected by stainless steel high-pressure tubes, which can work in various harsh environments such as indoors and in the field. The booster pump uses compressed air as the power source, which can effectively prevent accidents such as leakage and pressure overshoot. The equipment is supplied with a 40L water tank and is made of stainless steel.
| | |
| --- | --- |
| Description | Portable Hydraulic Test System |
| Model | WY-8W-J0 |
| Medium | Water, hydraulic oil, liquid nitrogen, etc. |
| Application | Pressure test for vessels, filters, coolers, etc. |
Technical parameters:
Medium: clean water, hydraulic oil
Max test pressure: 8MPa, 10MPa, 15MPa, 20MPa, 40MPa
Preparation before pressure test:
Including visual inspection of the welded part of the tested container, sealing of each outlet, detection of the emptying valve, the connection of the pressure test pipeline, etc.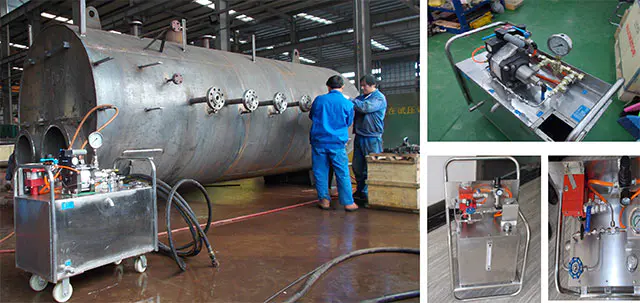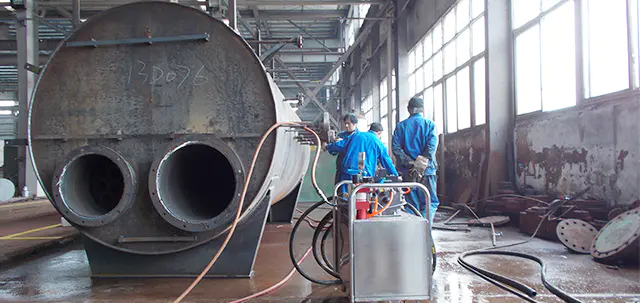 Pressure test work:
The vessel is filled with water by a portable water pressure test device to detect the seal at the welds of the container and the strength of the container.
Drive air pressure: 0~8bar