Chart recorder panel-mounted hydro test equipment to Southeast Asia
Chart recorder panel-mounted hydro test equipment to Indonesia
Our high quality and good service have won us a repeat order from one of our Southeast Asian customers.
This hydrostatic test unit is compact,efficient&cost effective, and available in different combinations of pressure and flow, the panel mounted chart recorder is an outstanding feature of this system which is very useful to record pressure on paper and analysis.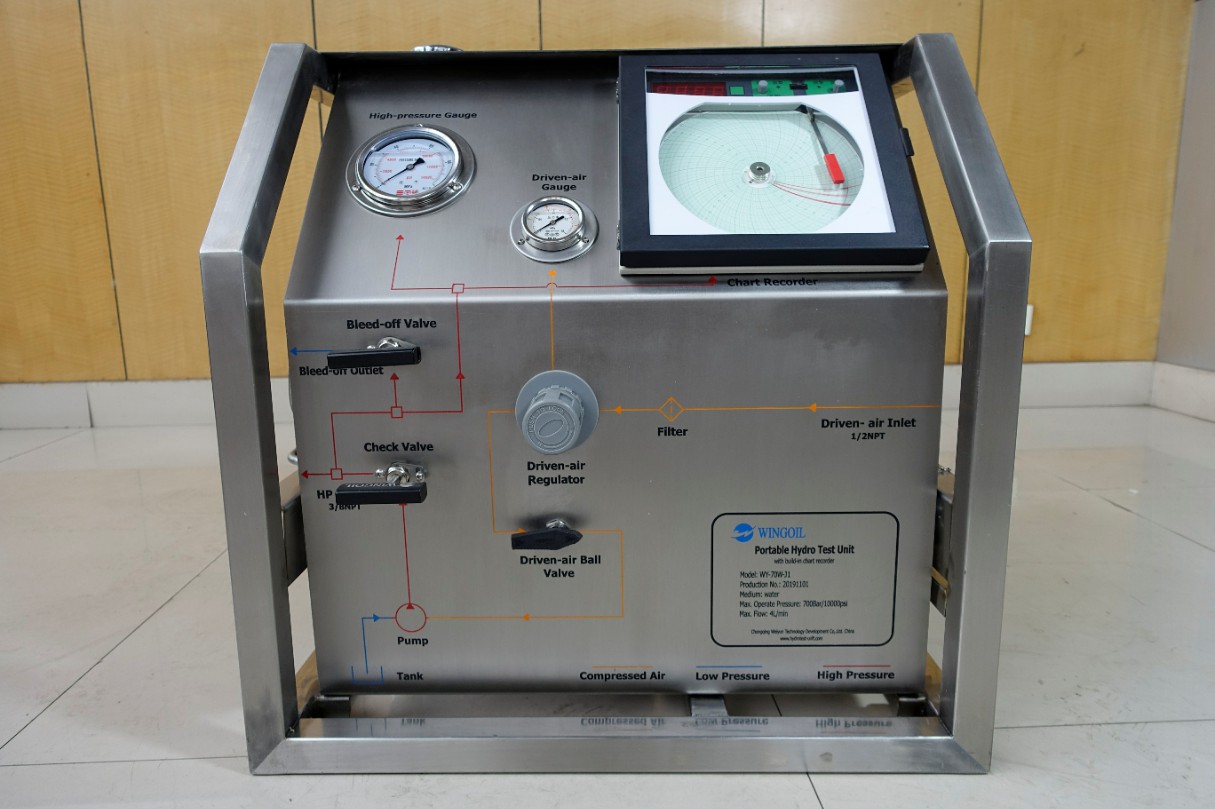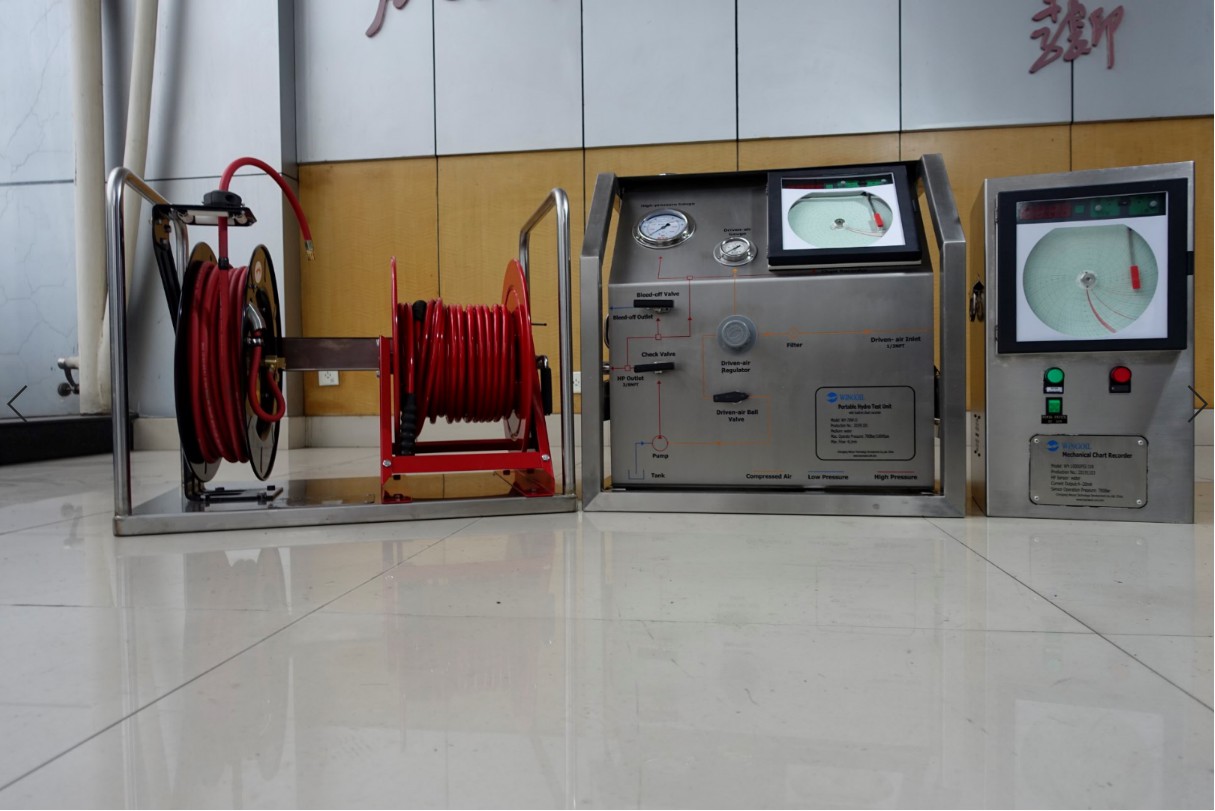 Hydro test unit with a dual pump system
This hydro test unit with a dual pump system that allows a large displacement of 30L/min. Totally saves a lot of time when injecting the tested workpiece with liquid. with years of experience in hydro testing equipment R&D and manufacturing, Wingoil can provide outstanding customized hydro test equipment according to customer's actual needs. choose Wingoil, choose security.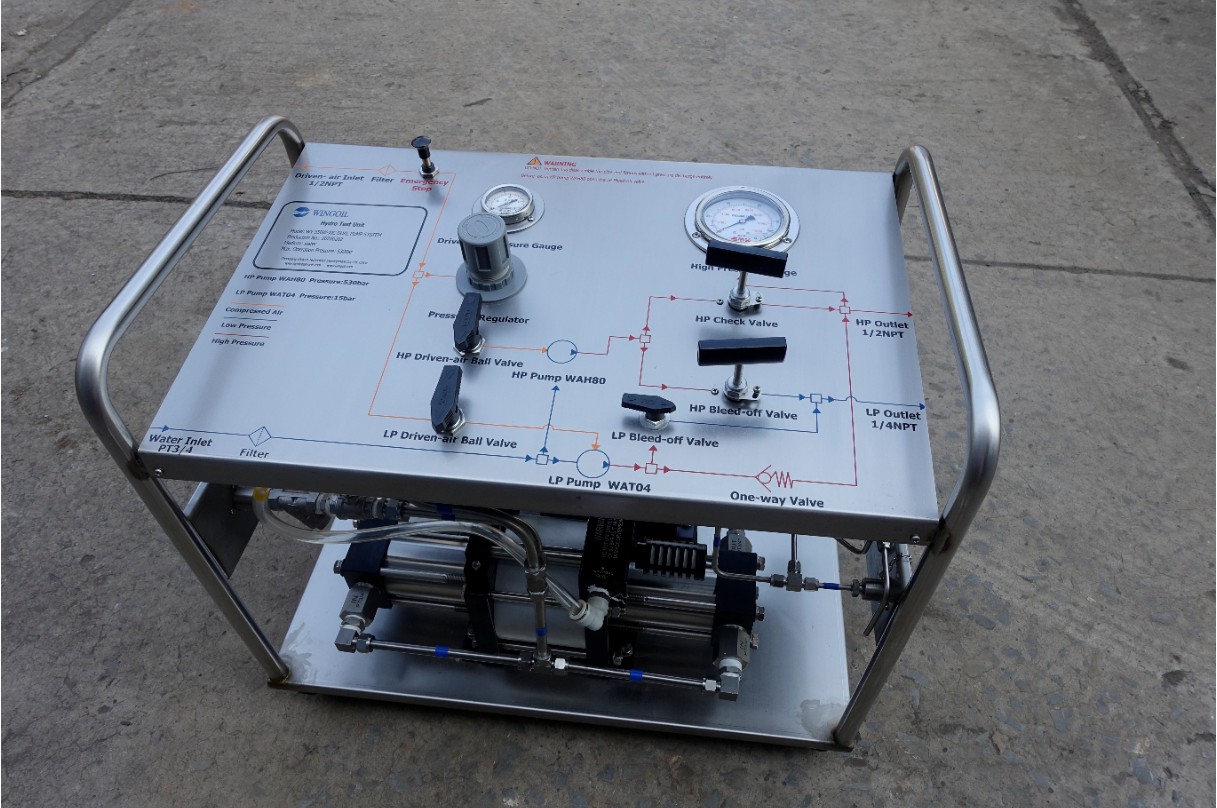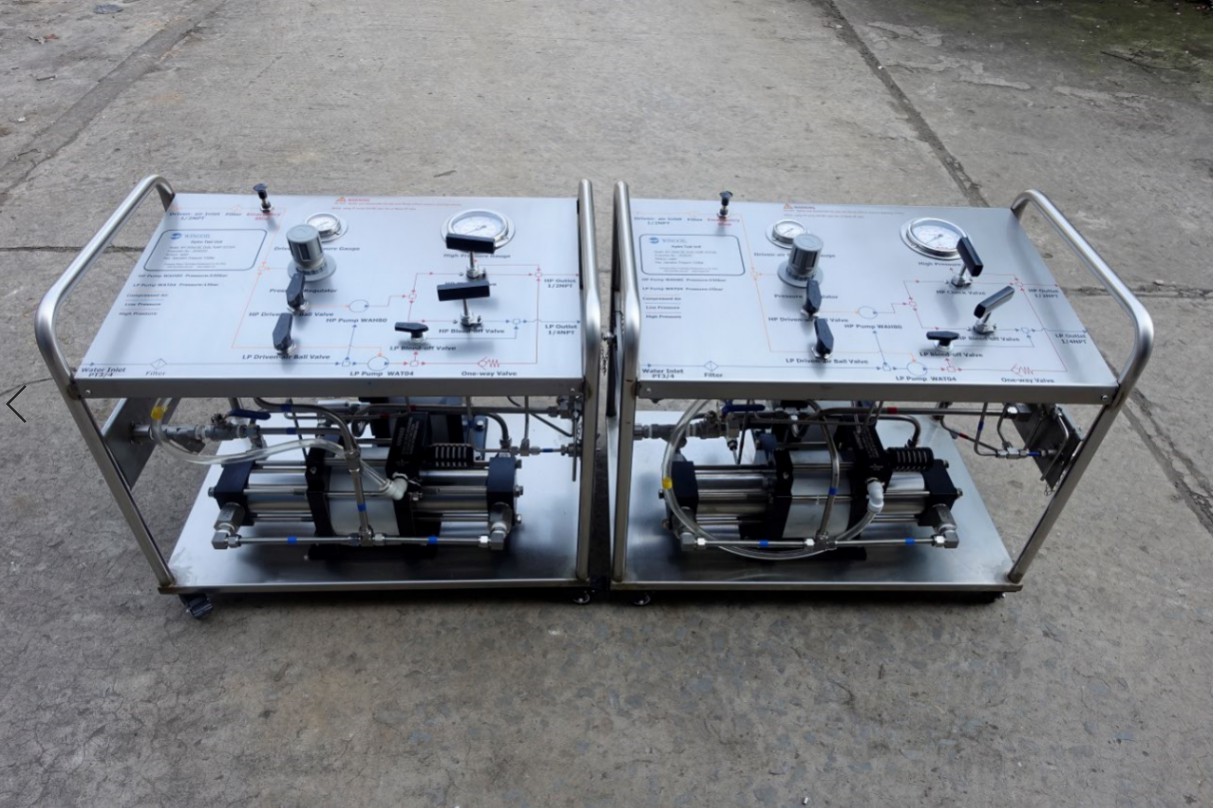 Hydrostatic test unit to Thailand
Another customer's product is ready to ship. Wingoil insists on the normal manufacture and delivery of our customer's orders even during the epidemic.
With years of experience in pressure testing machine R&D and manufacturing, the hydro test equipment of wing oil has won the praise of customers. Welcome to send us your requirement, we can offer you customized solutions.