Gas Booster – Most Versatile Choice in the Field of Pneumatics
The gas booster of WINGOIL is a china leading manufacturer. Its gas booster has passed the quality management system certification. The products of gas boosters include Nitrogen Booster System, Co2 booster, No2 booster, O2 booster, and so on. The gas booster is mainly used in electronics, automobiles, packaging, medical, and other industries.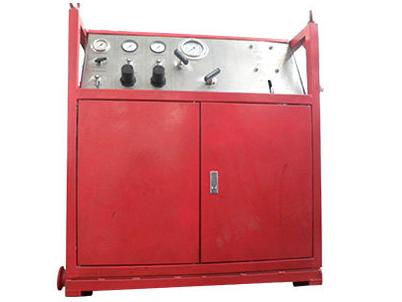 Gas Booster Types
Commonly used gas boosters are generally divided into single-acting and double-acting. The single-acting gas booster can only output high-pressure oil intermittently, and the double-acting gas booster can continuously output high-pressure oil. Their common feature is that they are driven by low-pressure cylinders, high-pressure cylinders, large and small pistons, an electromagnetic reversing valve, and a signaling device for controlling the electromagnetic reversing valve.
Features of Gas Booster
The gas booster is driven by the low-pressure gas at the piston end with a large area to generate high-pressure gas at the piston end with a small area. The gas booster's main features are:
1. Maintain the lower limit of the pressure drop to stabilize the output, suitable for clamping.
2. The output can be increased to improve the situation of insufficient equipment.
3. Increase the overall pressure on the production line.
4. In the case of maintaining the overall output, it can be replaced with a cylinder with a smaller bore to reduce costs.
From simple manual operation to fully automated operation, gas boosters are suitable for various fields of application. Gas boosters can be used for various gas media, applied to the power of air clamps and roller clamps, cushion pad pressure retention, gas springs, and high-pressure tire inflation providing valve driving force, valves, fittings, pressure vessels, air pressure testing of aerospace accessories, Wellhead device water bubbling test, automobile braking system test, communication cable inflation equipment, aircraft tire hydraulic accumulator nitrogen filling, gas-assisted injection molding high-pressure nitrogen inflation, ultra-pure gas compression (CO₂ super-extraction), pipes, valves, Isostatic and burst to test of pressure vessels.
Where to Buy Gas Boosters – WINGOIL
WINGOIL can be a trusted manufacturer of gas boosters for you.
The first reason is that you can have multiple choices for the gas booster. You can get Gas Booster System here. A gas Booster System is a very useful piece of equipment that can be called Nitrogen boost equipment, helium pressurization equipment, carbon dioxide boosting equipment, oxygen booster equipment, gas amplification equipment, mobile pressurization equipment, or nitrogen infusion equipment. You also can get WINGOIL CO2 booster here. It can be used for CO2 transfer, CO2 recovery, Supply for isolating Co2 systems, CO2-assisted injection molding, CO2 foaming, and Leak test. You also can get O₂ Booster that is used for all kinds of O2 testing and filling, recovery of O2 gases, or other functions. You also can get N₂ Booster is a Nitrogen Gas Booster Compressor System that is used for compressing nitrogen gas. Besides, you can get Air Amplifiers and Nitrogen Booster Systems from WINGOIL.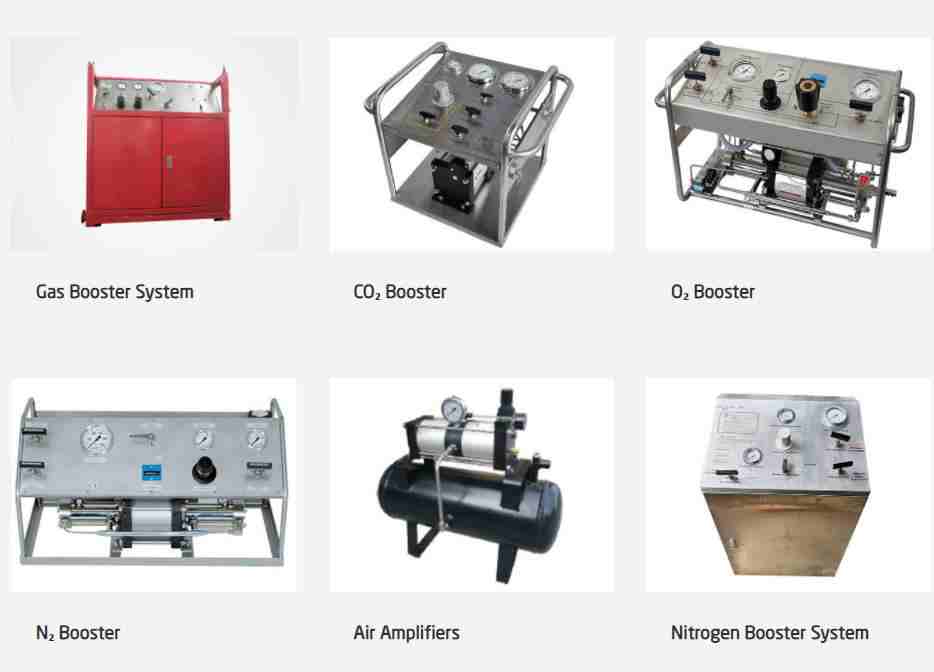 The second reason is that Wingoil has been manufacturing gas boosters for more than ten years so we have plentiful experience. We also obtain many certifications such as quality management system certification. To know more about our certifications, you can click here. Thus, we can guarantee you the high quality of the gas booster.
The third reason is that we get to give you a low price if you buy gas boosters in bulk. As a china leading manufacturer of gas boosters, we can make sure that our price of the gas booster is low.
The last reason is that we can deliver the products instantly. Besides, we can provide you with a solution service and custom service for gas boosters.
Related Articles