Wingoil Pressure Testing Remote Console delivered to Indonesia
2020-06-12
in June 2020, Wingoil Pressure Testing Remote Console was delivered to Indonesia. It consists a set of Wingoil Hydro Pressure Testing Unit and a set of Wingoil Pressure and Temperature Testing Chamber. The Max. Pressure is 450 bar, medium is Nitrogen & air and temperature range is 0~500C (UP TO 800C).
Features
* Pressurize the gas of the nitrogen bottle and compressed air;
* The equipment can control the test ambient temperature;
* The equipment has a test cabin;
Technical Performances
1. Testing medium: Nitrogen or compressed air
2. Max. output pressure: 450 bar
3. Flow rate: 100L/min
4. Driven-air max. pressure: 10bar
5. Inlet pressure of testing medium: 7-60 bar
6. Working temperature of equipment: 0-80℃
* Normal working temperature: 0-50℃,
* Working temperature of short work: 51-80℃
7. Length of cable: 10 meters
8. Driving air hose: 10 meters
9. Length of high pressure hose: 10 meters
10. Connections
* Compressed air inlet: 1/2″NPT(F)
* High-pressure outlet: 1/4″NPT(F)
* Low-pressure outlet : 3/8″NPT(F)
* High-pressure connection: 1/4UNF
11. Dimension of pressure control console: 650×450×1150MM
12. Dimension of temperature cabin: 1100×600×850MM
13. Valve rated pressure: 20,000psi
14. Power supply: 220V 50H
15. Total power: 750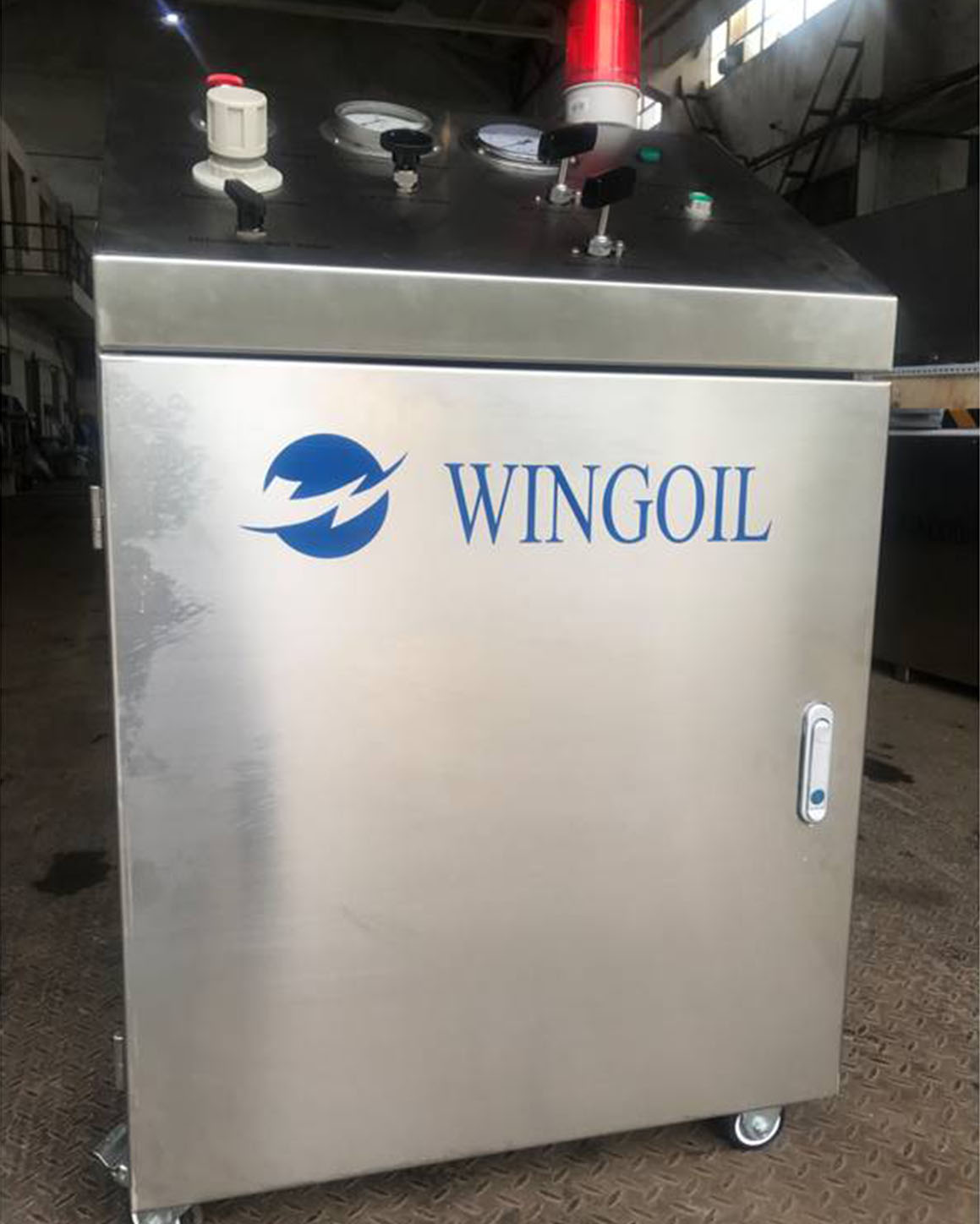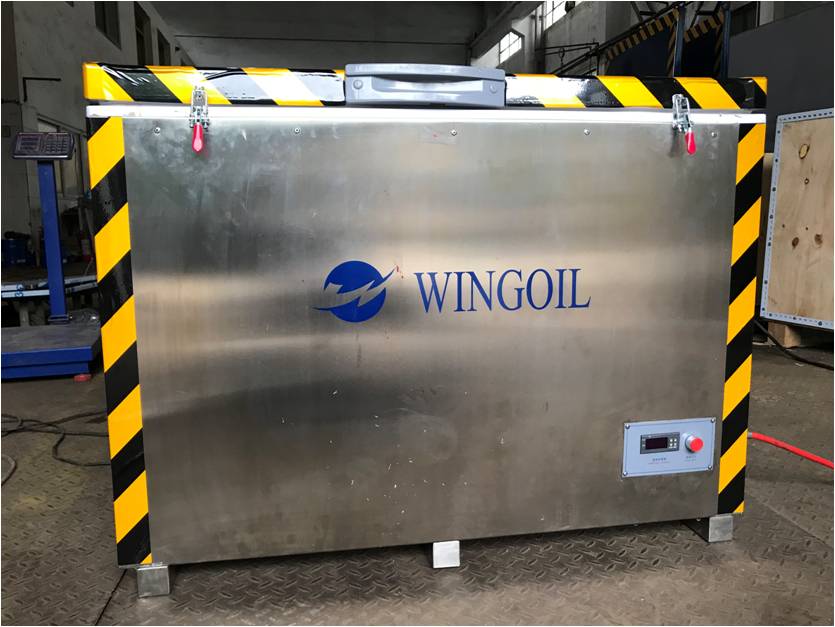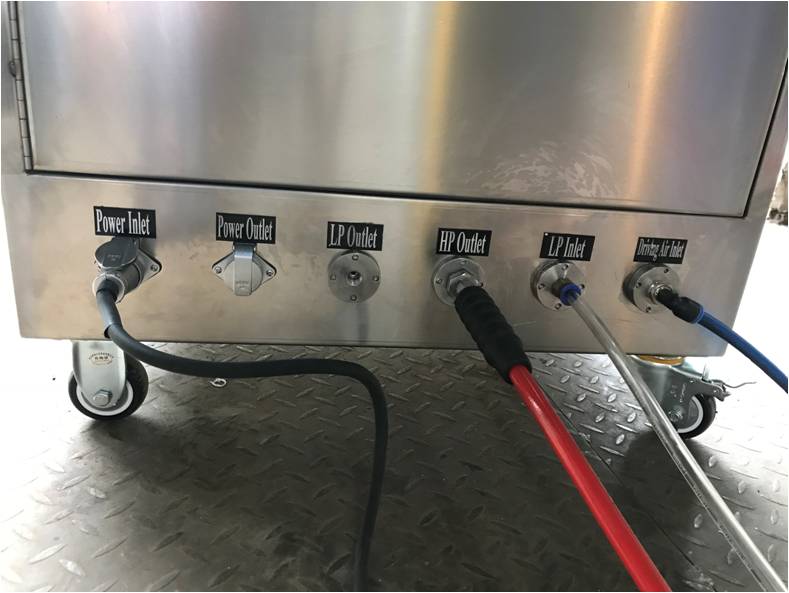 Wingoil provides high pressure and flow control custom engineered solutions in the Oil & Gas industry. Cutting-edge designs, quality, and rugged durability have won us a world-wide reputation of a first-class product that insures years of trouble free service.
Wingoil's high-pressure and flow control equipment includes large-volumn pressure test machine, downhole tools, chemical injection skid, mobile container pressure test system, portable hydraulic pressure test unit, vehicle-mounted pressure test system, etc. Wingoil not only gets the recognition of customers, but also works with customers to achieve success and win-win. Wingoil's professional field service team can provide customers with wellhead sealing test, dissolvable fracturing bridge plug, oil casing thread helium gas seal detection and other services.