The Best Guide To Natural Gas Booster Systems
Introduction
The gas booster system is based on the actual needs of customers, the booster pump and its components are assembled in a tubular frame or a closed box, with a compact structure and convenient use. Pressure gauges, valves, and pressure regulators are all panel-mounted. The output pressure can be adjusted by setting the air pressure regulator. The pump automatically stops when the set pressure is reached and resumes work when the pressure drops.
What Are Gas Booster Systems?
Natural Gas Booster systems are a series of mechanical components that boost the pressure of natural gases. This makes it possible for the gases to be employed in more applications. Most gases, including nitrogen, argon, helium, and hydrogen, can be compressed to 20,000 psi via gas booster systems. To pressurize oxygen to 5,000 psi, systems with unique sealing and cleaning capabilities are required.
What Are Gas Booster Systems Comprised Of?
Using gas booster systems, you can pressurize gas from regular supply bottles to a pressure of up to 35,000 psi. Inert gas or many hazardous gases can be piped into these systems in single or multiple booster units or stage configurations.
All air controls, air pilot control switches, relief equipment, pressure isolation valves, and vent valves are included. A slanted front control panel and an open, stainless steel frame with all the components attached and plumbed.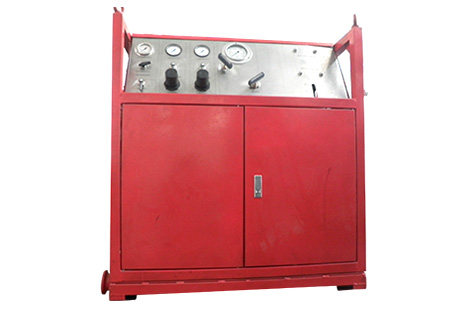 How Does the Gas Booster System Work?
Various gas drives: compressed air, liquefied nitrogen, and pipeline nitrogen, water vapor.
Large output flow: only 0.3-0.69MPa compressed air drive can obtain a larger output flow. Automatic pressure keeping: When working, it works quickly and reciprocates, and when the output pressure is close to the set pressure value, the reciprocating speed of the pump slows down until it stops. And to maintain this pressure, the energy consumption is very small at this time, no heat is generated, and there is no movement of parts. When the pressure balance is broken, the pneumatic booster pump automatically starts to work to the next balance.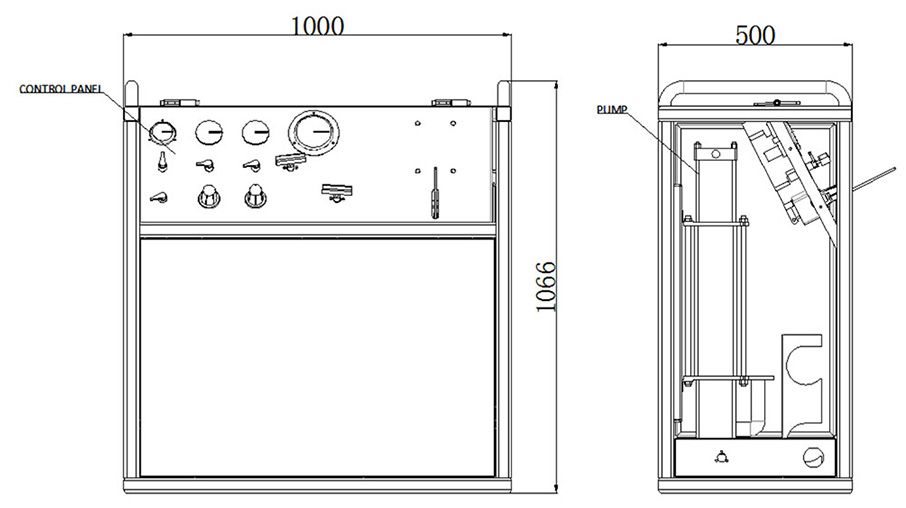 Simple maintenance: The pneumatic booster pump has few parts and seals, which makes maintenance simple and low cost. All "O" rings of the same series of pumps and repair kit-wearing parts can be replaced with each other, greatly reducing maintenance costs. The pneumatic booster pump has been filled with lubricant before leaving the factory, and no external lubrication is required during operation.
1. Maintain hydraulic pressure without consuming energy
2. With an explosion-proof function, no power or wire connection is required
3. Self-safety
4. Small structure, lightweight, not affected by weather changes
5. Easy to realize automatic control
6. Anti-pollution
7. The output static pressure is adjusted by the driving air pressure
8. The output pressure reaches 60000PSI
9. It is very easy to start and stop operations at full load
10. All of them are welded without welding, with conical surface sealing, easy to install and operate.
Main Applications Of Gas Booster Systems
Static, dynamic testing after repair of aerospace accessories
Safety valve calibration Valve and wellhead device water bubbling test
car brake system test
Communication cable inflatable equipment
Nitrogen charging of aircraft tires and hydraulic accumulators
Auxiliary injection molding medium and high-pressure nitrogen gas charging
Testing of high-pressure gas systems and instruments Demineralisation such as reverse osmosis and desalination
Provides pressure to test or calibrate natural gas components
Power of sonic equipment for recording downhole fluid depths
Study on High-Pressure Gas Flow Pattern
Calibration of CNG Natural Gas Cylinder Valve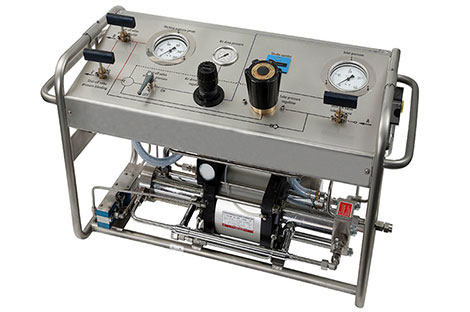 Gas Booster Systems In WINGOIL
Depending on the required gas pressure and flow, our gas booster systems are available in a variety of forms, such as single- or two-stage designs.
To satisfy your precise needs, one, two, or three gas boosters can be utilized in parallel or in series. Any gas booster system has the capacity to be automated and/or remotely operated. To record your test results, the design can additionally include pressure transducers and chart recorders.
To ensure the highest level of safety for all staff when using our gas booster systems, safety relief devices are a standard feature on every one of them. To suit your needs, accessories like remote pilot switches and gas receivers are available. For enhanced portability, casters may be incorporated.
Related Articles