Product Overview
The electric power unit integrates an electric air compressor, a toolbox, and a gas source treatment on the body. The biggest advantage of the device is that it can output high-quality compressed air, and does not require a gas storage tank to minimize the size of the device.
Product Features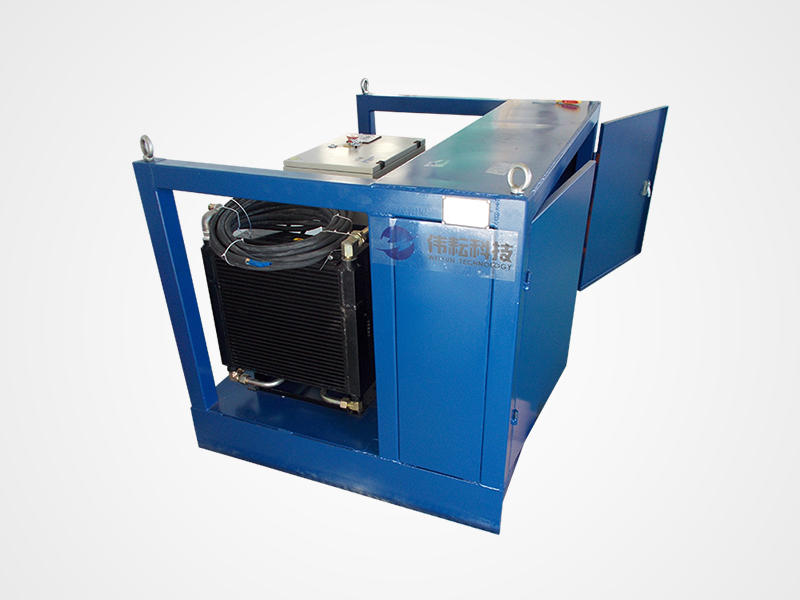 ● A closed-loop output system, automatically discharging the pressure and saving energy.
● Multi-outlet output, suitable for multiple workpieces.
● Portable structure, easy transportation and hoisting.
● Stable output flow.
Performance Data
Model

WY-10AIR-DJ-A5.5

WY-10AIR-DJ-A11

Nominal volume flow

m3/min(CFM)

1

2

Rated exhaust pressure

bar(psi)

8

8

Working pressure range

bar(psi)

3-8

3-8

Noise power level

71

75

L*W*H(mm)

1200×700×1500

1350×700×1500

Weight

200kg

260kg

Rated power

5.5

11

Power

380AC 50hZ

Rotating speed

1440

Air inlet

G1/2
General Layout Drawing