Manual Needle Valve
High working pressure: It can be used for 60000 Psi, mature development and design, high precision, good cooperation, and can be applied to any harsh conditions and high-pressure conditions.
Wide range of applications: the working medium can be hydraulic oil, water, and most chemical corrosive liquids. The special structure and material of Wingoil products can meet the requirements of users in various industries, and our professional design team can design the most suitable products for your use according to your use.
Good reliability: all products are made of cold-worked austenitic stainless steel 316 or more suitable materials, which can meet the special application requirements.
Timely delivery time: standardized production process, to ensure long-term inventory of conventional products.
Share to
Manual Needle Valve

The Manual Needle Valve can be provided to users for the first time to reduce costs: the ultra-high pressure valve conforms to the European mechanical standard (89/392/EEC) and has high interchangeability with foreign standard products.
The perfect management system ensures that we can provide the traceability of accessories and repair kits for each product in a timely manner: all pressure-containing parts of STK ultra-high pressure valve have special marks, and these parts are traceable to raw materials
Type of Manual Needle Valve

Composition of Manual Needle Valve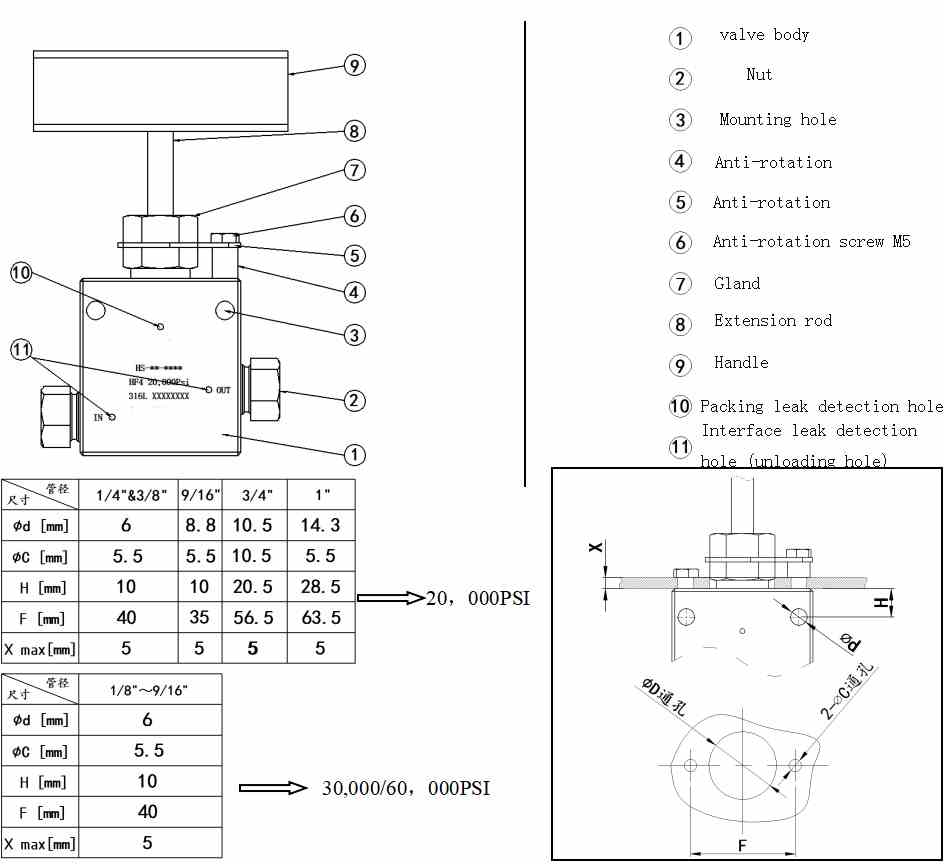 Features of Manual Needle Valve
Handle designed according to ergonomics, convenient and comfortable to operate
Unique split valve stem design solves the problem of one-piece concentricity
The high-quality alloy double-thread design reduces the resistance of the knob
Reliable anti-rotation fixation
Panel or bracket installation
Special double-thread engagement design makes operation more convenient
PTFE packing has low friction and a long service life
The cold-worked austenitic stainless steel 316 valve body makes the valve body more resistant to corrosion and wear
Conical surface metal seal, whether the medium is gas or liquid, can be completely sealed
The pressure relief hole and connection mode meet the international standard of the high-pressure threaded connection
Stainless steel nuts and screw sleeves are used for valves needle valves record the reliability of the serial number and provide complete traceability of all pressure retaining parts.
The valve needle and valve stem are non-rotating. Therefore, the service life and reliability of the valve are increased. Pressure parts are made of high-quality corrosion-resistant stainless steel.
Wingoil needle valve provides maximum safety and reliability. Even under adverse operating conditions, the valve can be installed in any direction and can effectively seal gas and liquid media.
The pressure of the Manual Needle Valve